AU COEUR DE L'OCEAN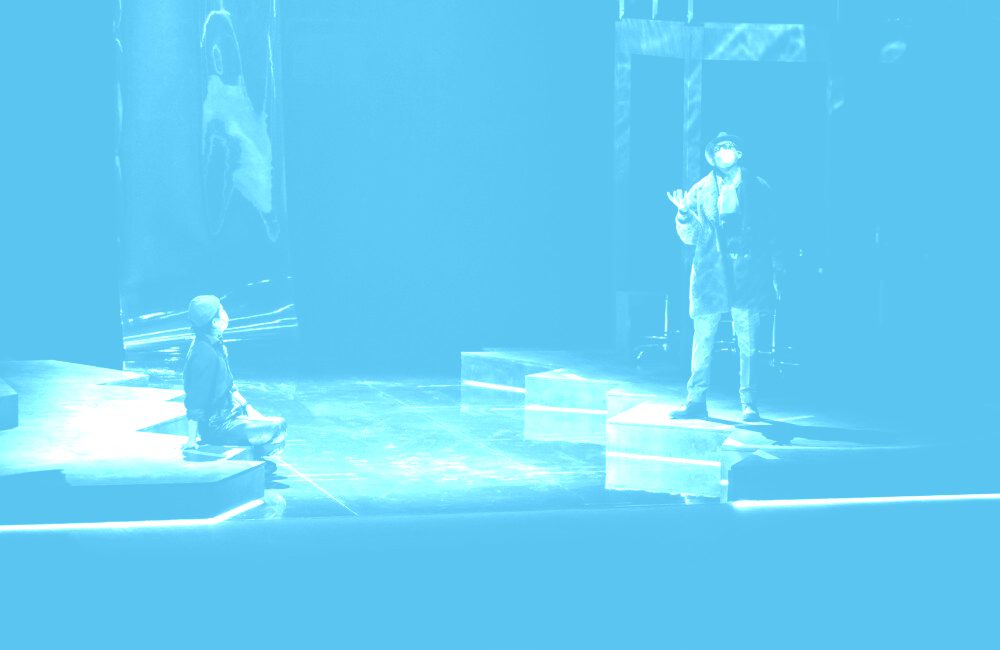 COMPOSITION : Frédéric Blondy and Arthur Lavandier
LIBRETTO AND DIRECTION : Halory Goerger, after an original idea by Frédéric Blondy.
CONDUCTION : Maxime Pascal
Commissioned by Le Balcon and Opéra de Lille, with help from Fondation Singer-Polignac.
An oligarch finances the first underwater colony. He dives with a team to approve the project, and check the current state of our relationships with the Ocean. A force coming from the abyss resists. Dialogue ensues.
The opera is built around extended vocal techniques and composition strategies that offer a strong platform for improvisation, between abstraction and melody. It aims at showcasing the high levels of intensity these rare interprets can offer on an opera stage.